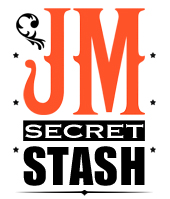 Preview

Check here to see if your player is DVD-R compatible

All orders, foreign and
domestic, are shipped
within 7-10 business days
via U.S. Air Mail.
JM Secret Stash DVD-R Volume 6
Auntie Mams
When you were growing up did you ever walk past
your Aunt's room while visiting cousins and catch a glimpse of
her huge knockers as she was putting on a bra? And you thought
to yourself, that's the biggest bra I've ever seen! Did you ever
accidentally walk into the bathroom as she was just getting out
of the shower and you were mesmerized by the super size of her
enormous breasts hanging down to her waist? Remember when
your favorite part of visiting relatives was when your Aunt gave
you a hug, enveloping you in her massive bosom? Relive those
wonderfully wobbly days again with everyone's favorite Aunt,
mega-boobed Auntie Mams! These days she's leaving the doors
wide open for your curious, wandering eyes and nobody loves
to play with their own wobblers more than Auntie M. herself!
Relive the days when your favorite Aunt turned you
into a cleavage curious, king-size coconut connoisseur!
Special surprise bonus scene!
Approximate Running Time: 90 Minutes
guest price $14.95
Credit Card via Paypal or use your Paypal account balance.


Why DVD-R?
At JuggMaster.com we like to keep up with technological
advances and with the introduction of HD-DVD and
Blue Ray DVD we will no longer be mass producing video in
the traditional DVD Video format. Until we've converted
all video to an HD format we will be releasing future titles in
the DVD-R format. You will find absolutely no difference
in video quality and will continue to enjoy JuggMaster
titles in high-quality, crystal clear JuggyVision™!