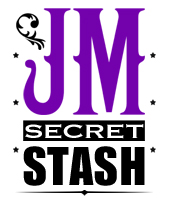 Preview

Check here to see if your player is DVD-R compatible

All orders, foreign and
domestic, are shipped
within 7-10 business days
via U.S. Air Mail.
JM Secret Stash DVD-R Volume 7
Denise Davies
During Paul Brassier's Midnight Ride in 1775 he exclaimed,
"The Brits are coming, the Brits are coming! And he wasn't kidding!
The events that night in Boston led to America's independence as well
as the independence of Britain's Denise Davies' huge juggs from her bra!
Denise leads the British invasion of busty bombshells with her own
major-sized mam-missiles capped with oversized areola.
Perhaps Paul and his midnight riders should've exclaimed,
"The Tits are coming, the Tits are coming"!

Approximate Running Time: 90 Minutes
guest price $14.95
Credit Card via Paypal or use your Paypal account balance.


Why DVD-R?
At JuggMaster.com we like to keep up with technological
advances and with the introduction of HD-DVD and
Blue Ray DVD we will no longer be mass producing video in
the traditional DVD Video format. Until we've converted
all video to an HD format we will be releasing future titles in
the DVD-R format. You will find absolutely no difference
in video quality and will continue to enjoy JuggMaster
titles in high-quality, crystal clear JuggyVision™!