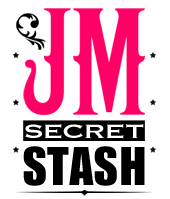 Preview

Check here to see if your player is DVD-R compatible

All orders, foreign and
domestic, are shipped
within 7-10 business days
via U.S. Air Mail.
JM Secret Stash DVD-R Volume 9
Melanie • 38H
Mel takes the term MILF to another level with killer curves
and her monstrous Mommy mams! If you dig the duggs of a
mature mother with seasoned saggers then Mel's milkers will put
you over the edge! Watch her play "dress-up" in a sexy wet nurse
outfit and a sultry genie costume and you'll be rubbin' your lamp
into a funbag frenzy beggin' for three wishes and a carpet ride!
Mel manipulates her mams while Passing the Bar and
manages to milk some of Mother Nature's finest before
things really heat up when taking on Juggy in a game of
ping pong. She loses her top and her bra so she heads
to the pool to relax. Plenty of oiling, massaging, floating and
flopping all in crystal clear JuggyVision! Mel's legendairy
lap-slappers are big, veiny, and feature large, dark areola
with big, rubbery, pliable nipples that'll make you
wanna latch on and never let go!
You want M.I.L.F.? You got M.I.L.F.!
Approximate Running Time: 105 Minutes
guest price $14.95
Credit Card via Paypal or use your Paypal account balance.


Why DVD-R?
At JuggMaster.com we like to keep up with technological
advances and with the introduction of HD-DVD and
Blue Ray DVD we will no longer be mass producing video in
the traditional DVD Video format. Until we've converted
all video to an HD format we will be releasing future titles in
the DVD-R format. You will find absolutely no difference
in video quality and will continue to enjoy JuggMaster
titles in high-quality, crystal clear JuggyVision™!