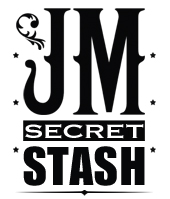 Preview 1

Check here to see if your player is DVD-R compatible

All orders, foreign and
domestic, are shipped
within business 5-7 days
via U.S. Air Mail.
JM Secret Stash DVD-R Volume 1
The White Tapes . Volume II
A plain-package, ultra-stackage no-frills
festival of funbags featuring the JuggMistress
and her overblown orbs of milky mamnificence!
When this footage was shot the JuggMistress'
breasts exploded once again from a J cup to a
K cup and were literally loaded with milk!
This repeat performance will go down as yet
another cleavage classic and if the White Tapes
Volume 1 got your beans in a bunch...
Volumes II and III will put you in a funbag frenzy!
That's right JuggHeads... I said Volume III!

They say the third time's the charm and upon her
third pregnancy the JuggMistress' breasts
have continued their expansion... to a 40L!
Stay tuned for White Tapes Volume III...
The JuggMistress' breasts at their absolute
largest and filled with more milky,
mammary mayhem than ever before!
Approximate Running Time: 80 Minutes
guest price $14.95
Credit Card via Paypal or use your Paypal account balance (US Sales Only).


Why DVD-R?
At JuggMaster.com we like to keep up with technological
advances and with the introduction of HD-DVD and
Blue Ray DVD we will no longer be mass producing video in
the traditional DVD Video format. Until we've converted
all video to an HD format we will be releasing future titles in
the DVD-R format. You will find absolutely no difference
in video quality and will continue to enjoy JuggMaster
titles in high-quality, crystal clear JuggyVision™!